Argentina has filed indictments against Ricardo Villalba, former Director of the Argentinean Institute of Snow, Ice, and Environmental Research (IANIGLA), and three former Environment Secretaries (Omar Judis, Sergio Lorusso, and Juan José Mussi), for their roles in overseeing the National Glacier Inventory (NGI).
Villalba, a renowned glacial researcher, is charged with negligence and failure to properly inventory the nation's glaciers, allegedly resulting in a toxic cyanide spill at the Valadero gold mine, contaminating the Jáchal River in Argentina's San Juan province. The accusation was made by Asamblea Jáchal No Se Toca, an NGO.
Barrick Gold, a Canadian mining company, operates the Veladero open-pit gold mine, while China's Shandong Gold Mining Company is part owner. The Veladero mine has had three serious spills since 2015, with the most recent in March 2017.
Villalba helped draft Argentina's law creating "mining no go zones" in Argentina's glacial areas. Fellow scientists have come to the researcher's defense, saying he is being used as "a scapegoat," with the mining companies failing to take responsibility for their spills. A federal court is expected to rule this week on the charges.
Main image: The Veladero open-pit gold mine in Argentina's San Juan Province operated by Barrick Gold, a Canadian mining company, and also partly owned by China's Shandong Gold Mining Company. The Veladero mine has seen three major cyanide spills since 2015, with the most recent occurring in March of this year. Photo courtesy of the Crusader Journal
---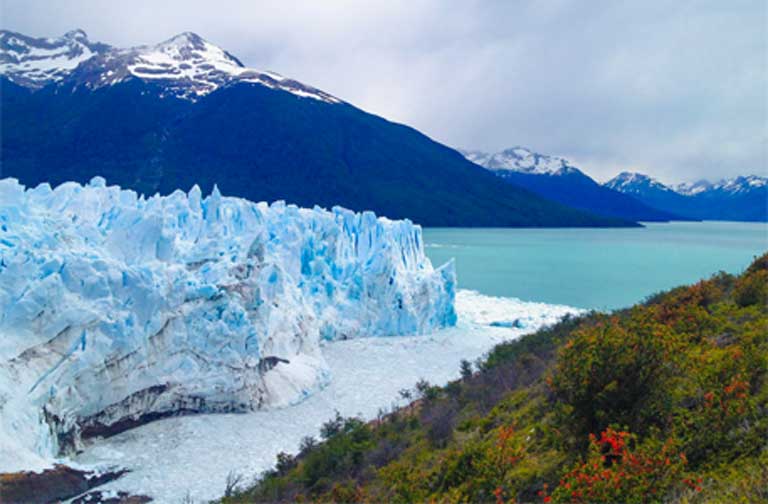 On 27 November, Ricardo Villalba, former Director of the Argentinean Institute of Snow, Ice, and Environmental Research (IANIGLA), was indicted in federal court and charged with negligence and failing to correctly inventory the country's glaciers. In addition, three former Environment Secretaries (Omar Judis, Sergio Lorusso, and Juan José Mussi), were indicted for their roles in overseeing the National Glacier Inventory (NGI).
The four men have appealed the "abuse of authority" charges and a federal court will rule this week on whether their cases will go to trial. The presiding judge has authorized the seizure of their assets up to 5 million pesos (US$289,000) each; all are barred from leaving the country.
Asamblea Jáchal No Se Toca ("Don't Touch the Jáchal"), an NGO in Northwest Argentina's San Juan province, brought the legal action. It alleges that contamination of the Jáchal River, stemming from toxic cyanide spills at the Veladero mine in 2015 and 2016, could have been avoided through a more thorough glacier inventory, assessing ice bodies smaller than one hectare.
The inventory, if done properly, plaintiffs state, would have disallowed mining in the area, according to National Law 26,639 for the Preservation of Glaciers and the Periglacial Environment, a law which the accused, Ricardo Villalba, helped create.
Presiding federal judge, Sebastián Casanello, sided with Asamblea Jáchal No Se Toca, and found all four men complicit in carrying out and overseeing the inventory in San Juan, which borders Chile. The region has long seen major mining activity.
Villalba acknowledged the technical limitations of the inventory, noting available satellite images formed the basis of the study, and stating that resolution limits make it "impossible to visualize glaciers of less than one hectare." His work, he stated, was also limited by cost, logistics, ice field accessibility, weather, and time "because the inventory needs to be realized in five years."
"People who say any random person on the ground can map out glaciers smaller than one hectare are lying," Villalba said. "There are international conventions stating that inventories begin at one hectare, and others at five hectares," he explained.
Asamblea Jáchal No Se Toca alleges that Dr. Villalba and his team were in contact with the mining company involved in the spill, and delivered an inventory favorable to the industry.
Barrick Gold, a Canadian mining company, operates the two major projects in the province: the Veladero and Lama open-pit mines. Barrick is the largest gold mining firm in the world. In April, China's Shandong Gold Mining Company bought a 50 percent stake in the Veladero mine for US$960 million.
Controversial spills have dogged the Veladero mine in recent years. In 2015, a spill dumped a million liters (260,000 gallons) of cyanide solution into surrounding areas; Barrick was fined US$9.3 million. In 2016 another cyanide spill caused the government to temporarily close the mine, which was later re-opened. A third spill in March 2017 resulted in a workers' strike temporarily halting operations.
Protests erupted regionally after blood tests for residents living near the mine and the Jáchal River were court-mandated and conducted by Barrick-sponsored scientists.
In August, the Argentinean Supreme Court took up a Federal Court case to determine whether the mine should cease operation. The local judge in all these cases was Sebastián Casanello, and in January 2017, Barrick requested he be removed from the bench for lack of objectivity. There is no timeline for the Supreme Court decision.
Villalba stated that IANIGLA and Barrick have never communicated, and called his arrest "surprising, overwhelming, and disheartening." He questioned the motives of Asamblea Jáchal No Se Toca, noting that the "technical limits of the inventory were well known to them."
"It is surprising they have accused IANIGLA as being an institution favoring the destruction of glaciers when, to the contrary, it is the institution that has fought the hardest at the national level to protect these hydrologic resources," Villalba said.
A coalition of international scientists has delivered a letter to Judge Casanello in support of Villalba, calling him a distinguished researcher in his field. Signatories include Bruce H. Raup, Director of the Global Land Ice Measurement from Space (GLIMS) program; Etienne Berthier, Core Member of GLIMS and a reviewer of the NGI; Michael Zemp, Director of the World Glacier Monitoring Service; and Thomas T. Veblen, University of Colorado Distinguished Professor of Geography.
The scientists attest that Villalba and his team followed "state of the art international standards" in carrying out the NGI, noting that every glacier inventory in the world must establish a minimum threshold for measurement, and that the IANIGLA inventory has a standard that is among the most exacting globally.
"The National Glacier Inventory is an iconic example of a… highly beneficial and effective interaction between scientists and policymakers because it addresses the societally critically important issue of hydrologic resources in the context of climate change," write the scientists. "This scientific and policy achievement is without precedent in Latin America."
The letter of support notes that the NGI methodology was developed and approved by the National Research Council of Argentina (CONICET), Ministry of Science, Technology and Productive Innovation, Secretariat of Environment and Sustainable Development, and Chief of Ministers of the Nation.
Scientists are concerned over the "inevitable…chilling effect" a conviction would carry for scientists in future engagement with policymakers, noting that a "false accusation… defames the competency, honesty, and integrity" of all involved researchers.
"Clearly there is no relationship between the actual mapping and the spill of cyanide," said professor Veblen (Villalba's graduate advisor), in an interview with Nature. "Ricardo is being used as a scapegoat, without a doubt."
The scientists point to the "evident incongruity" of the case, which "accuses the Director of an institute of scientific investigations, instead of looking for those responsible for these serious incidents among the managers of the polluting company."
Since its passage in 2010, Barrick has contested National Law 26,639, saying it was overly restrictive on its mining activities in San Juan. Barrick declined to comment on the legal proceedings involving Villalba.
Villalba was the key researcher involved in designing and putting forward National Law 26,639, which among other things, defines geological and glacial "no go zones" for mining. He is also a co-recipient of the 2007 Nobel Peace Prize, awarded to the United Nations Intergovernmental Panel on Climate Change, chaired by former U.S. Vice President Al Gore.
"It is disheartening and surprising to hear an accusation that one is trying to favor certain activities in the country that involve the destruction of glaciers," said Villalba. "I honestly do not understand why personal interests exist that want to dirty and damage serious work."
---
LAB's Tom Gatehouse, who visited Jáchal in December 2016, adds: Ricardo Villalba has been active in support of the assambleas in neighbouring Mendoza province. Strictly speaking these, like the Asamblea Jáchal No Se Toca, are local social movements, rather than NGOs. It is hard to understand why AJNST is backing this indictment, which seems unlikely to favour anyone other than the mining companies. Clearly it is the companies who are responsible for the cyanide spills. For various reasons, opposition to mining has been weaker in San Juan than in Mendoza, perhaps as a result of successful divide and rule tactics by the same mining companies.